The brick replacement and sills replacement under doors or windows is starting to be more and more common.
Le mortier entre les briques n'est pas durable lorsqu'il est à l'horizontal.  Il à tendance à fissurer et laisser passer l'eau derrière les briques, endommageant ainsi les éléments de maçonnerie sous-jacent.
Quand nous effectuons ce type de travaux, nous enlevons les briques, installons une membrane derrière les briques et installons des allèges de béton avec larmier.  Le larmier s'assure que l'eau qui longe l'allège lors de pluie, ne descende pas le long du mur de maçonnerie.   
Before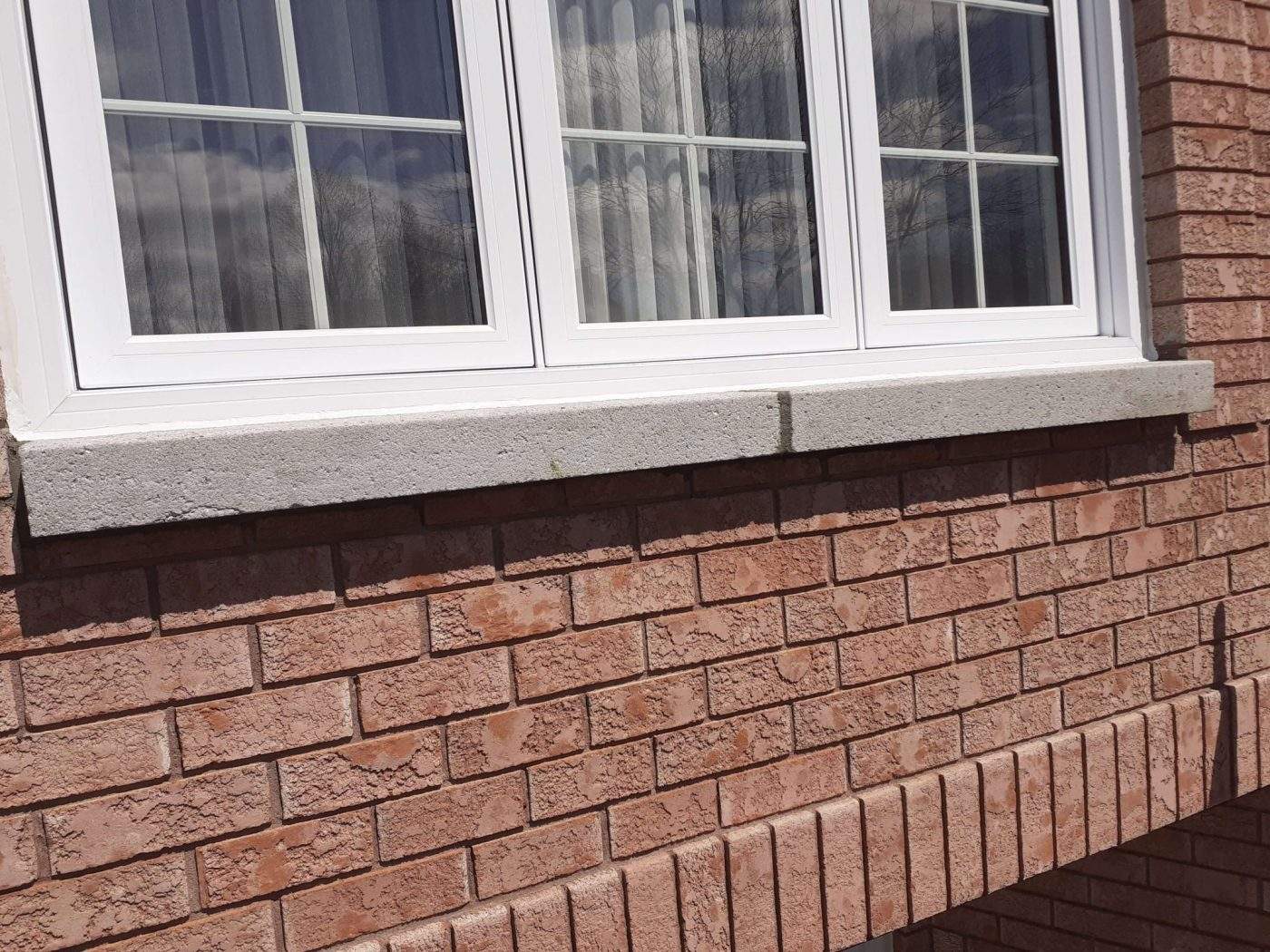 After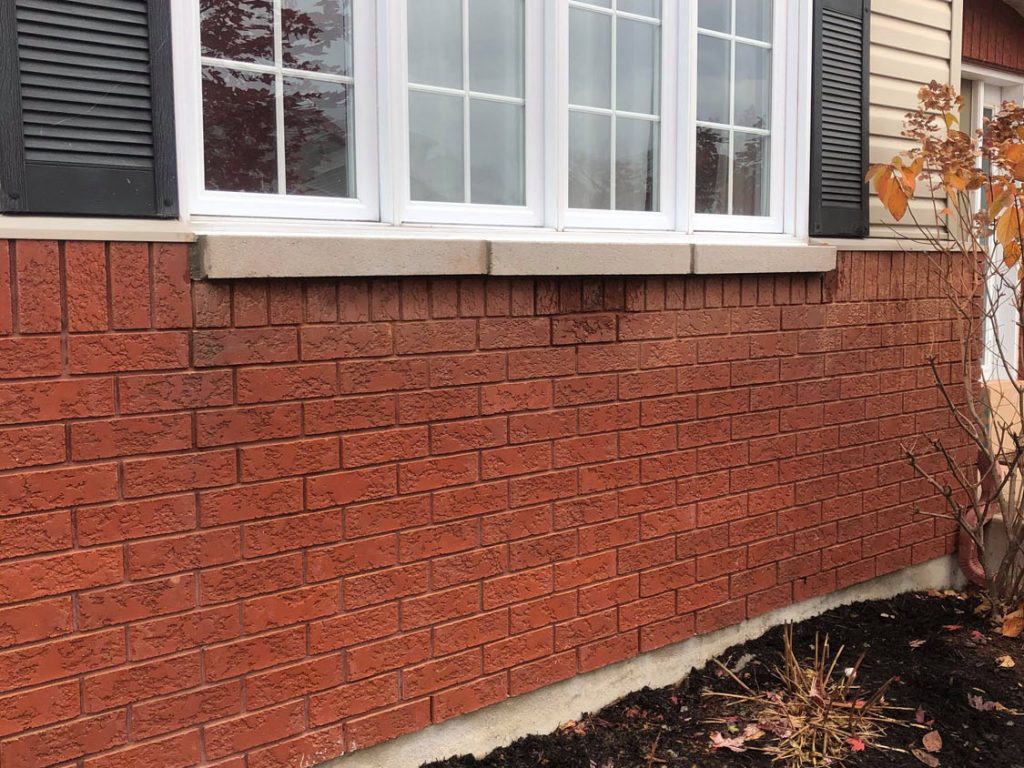 Click on the logo to see our certificate